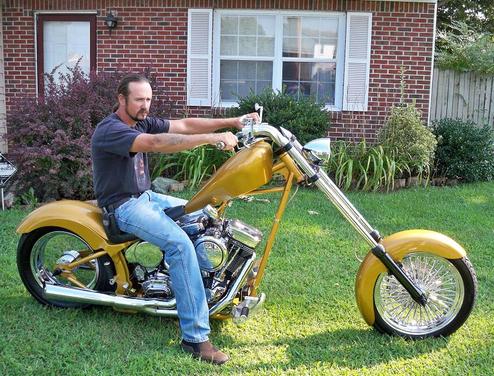 Welcome
For those who have visited my site before, I have made a few changes. I'm still into hotrods as much as I ever was, but my interest for motorcycles has grown. I got this custom in August of 09 in a trade for my 1930 Chevy, even-up. It's been more than a month and no regrets! I absolutely love the bike, and it simply feels awesome to ride!!

Street rods
Streetrodding is one of the fastest growing hobbies in the US. The streetrod nationals in Louisville Kentucky brings in over 15,000 streetrods each years, and the numbers are increasing.
Streetrodding is a form of art that allows the builder to build his creation to his idea of what a streetrod should be. Many painstaking hours are put into these creations to bring these rusty hulks back to life.
For New Hotrod Owners
When selecting a hotrod or streetrod project to build, don't settle for what's at hand. If it's not the car you really want to build, then you will never really be happy. It took me a couple of years to locate my coupe, but it was exactly what I was looking for. Good deals may come up, but they aren't really good deals if it wasn't what you were looking for in the first place. Another thing to remember is that these cars, while providing years of enjoyment, also require lots of maintenance. Most of this will depend on how radical the motor and other mechanical components are assembled. The car to the right was built completely by it's owner!